First, know that what you see on television (say perhaps the Karate
Kid) is a far cry from what real martial arts are all about. The fact is, martial arts training is based on non-violence.
The beauty of learning martial arts is that it encompasses not just the physical aspect of the "sport", but mental and emotional lessons as well.
Comparing that to other kid's activities and sports, where fierce competitiveness and "winning at all costs" seems to be the order of the day, it's not surprising that many children grapple with issues of self-esteem and misplaced aggression.
Now imagine your child actually learning valuable life lessons, skills that he will take throughout life, laying the foundation for a happy, well-adjusted and fulfilled adult life.
The Advantages
Karate, and other martial arts for kids, builds confidence and self-esteem as well as self-discipline, respect, concentration and courtesy.
Many martial arts schools also offer leadership courses for kids, in conjunction with their karate for kids programs, or similar lessons.
Martial Arts is ideal for children who do not do well in team sports, giving them the ability to flourish this activity, while combining physical and mental practices.
Many do not realize this, but it is a fact that martial arts training are safer than most school sports
Children with special needs, such as ADD (Attention Deficit Disorder), learning difficulties and hyperactivity are often recommended to participate in martial arts for kids because of the clear benefits in its structured training techniques.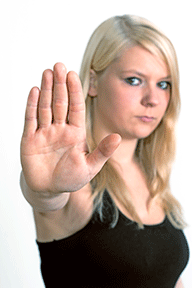 Some parents may think they also promote violence, but that's a myth, according to experts. The martial arts actually help teach self-discipline and socialization skills. In fact, many parents whose children have attention-deficit/hyperactivity disorder (ADHD) report great success with these programs because self-control and concentration are exactly the skills underdeveloped in ADHD kids.
But, say experts, it's the respect kids learn, whether from bowing or standing still and waiting for the next command, that can be the most important benefit: It often carries over into school, helping to improve behavior and even grades, according to recent research.
"Six is usually a good age to start classes," says Mimi Johnson, M.D., a member of the American Academy of Pediatrics' Committee on Sports Medicine and Fitness. By that time a child should have enough muscle control to punch and turn properly and safely — essential to getting a real kick out of the martial art he chooses.